Case Studies
SCALING YOUR APPLICATION WITH INTEGRATION & AUTOMATION PLATFORM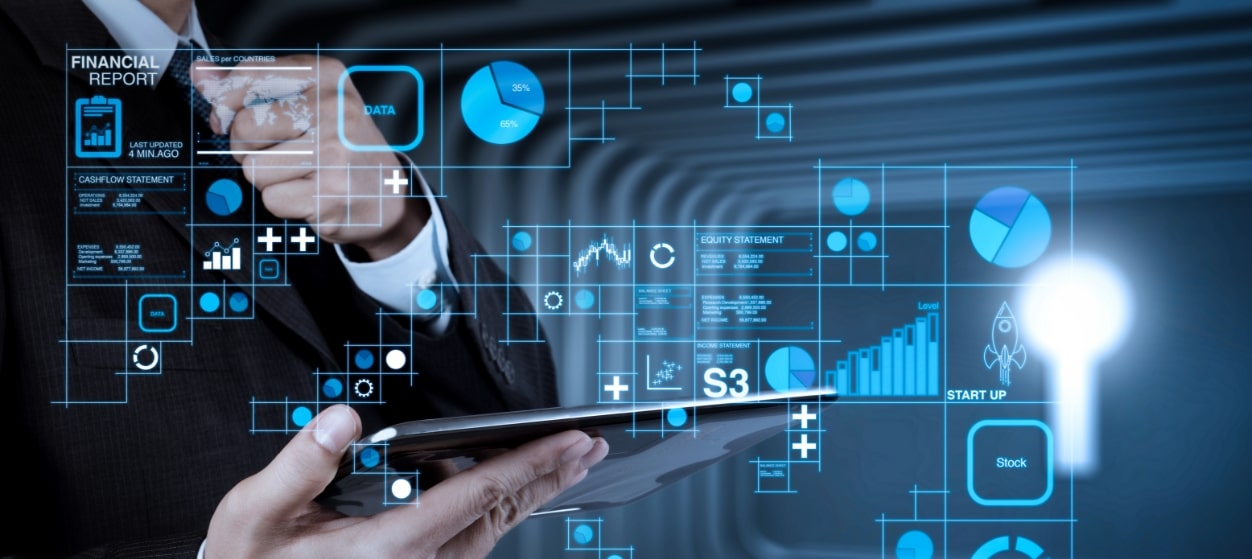 Today's business requires moving fast and solving every problem coming in the path of customer satisfaction. And for that, businesses need to be prepared to implement changes with every possible disruption.
This whitepaper will walk you through the following:
How disruption impacts business having a legacy system?
Challenges of scaling an application to optimize business operation
Recommendation on scaling a business
Overview:
Every business has to flow with the paradigm shift of disruption as external or internal factors tend to impact workflow or strategy. This change leads a business to react more smartly, else the result might affect massive customer churn.
Many-a-times, businesses are not ready for disruption and immediate response to a problem might not bring the desired permanent solution, especially when it comes to the process flow.
The benefit of implementing integration technology in different functions could be integrated to create a completely automated process. This is quite useful while scaling a business, especially when the future requirement is uncertain. Also, it eliminates the need to rip-and-replace a system and improves business operation.
How disruption impacts business having a legacy system
Business requirements keep changing especially while dealing with thousands of customers. Since every process is now channelized via technology, a legacy system can hold the business back.
At some point, businesses need to upgrade their system by integrating customer communication, sales automation, or any other required tool. In such a scenario, they often look for middleware to seamlessly integrate applications. However, the apps need to undergo transformations for successful integration with the middleware. Additionally, it requires buying new hardware to run this middleware to avoid losing out on performance.
Moreover, the process gets more dependent on the coding and guidance of an IT person and the complexities ultimately pile up cost.
Challenges of scaling an application to optimize business operation
While responding to these changes, businesses often overlook the other side of the problem.
Let's have a look into a case about how a company faced challenges using an integration layer to communicate with their customers about network downtime, and how Truebyl orchestration platform (Truebyl-IO) helped them to overcome those gaps.
Oracle SOA was being used as part of the Legacy Systems Integration layer to send email notifications to customers, whose services will be affected as a result of some pre-planned network outage activities.
Based on the customer list provided by the fault management system, the SOA layer was responsible for the following activities:
Validating customer service lists and billing addresses.
Grouping of the customer's services by billing address.
Preparing email notification content.
Sending notification requests to customers (one notification per customer-billing address combination, indicating the list of services that will be affected by the outage)
For doing these activities, it was necessary to communicate with three systems in parallel:
Fault Management System – To fetch the customer-service list for sending notifications.
Billing System – To validate the customer-service billing address.
CCM Solution – To prepare and send email notifications to customers.
The challenges faced after implementing the SOA layer -
The process of sending notification requests to the customer was too slow.
Customers received notifications after the outage was over.
This situation mostly happened when there was a global network outage and the customer base (200-250K) needed notification about the outage.
This situation led to incidents where many customers were calling call centers and querying about service unavailability for which they had not received any prior intimation.
We implemented the Truebyl-IO as an orchestration layer to do the following:
To communicate with the fault management system and fetch the customer service list for sending notifications.
To communicate with the billing system to validate the customer-service billing address.
Prepare notification list for customers grouping by billing address and send email notifications as a batch.
For this use case, we used a multi-threaded batch processing feature of Truebyl-IO that helped cut down the process timings by 1/6 times.
As a result, the company was able to overcome the challenges:
All affected customers received network outage intimations on time (before the actual outage begins).
Customer calls about service unavailability during a network outage stopped totally.
With these performance benefits, all other notification flows migrated from Oracle SOA to Truebyl-IO.
For a 250K customer base, such email notifications were sent to all the customers in 11.5 hours instead of 72 hours (as that in the case of before implementing Truebyl-IO). With such performance, it was possible to send such notifications to the whole customer base within a workday.
Conclusion:
Integration and orchestration are now core requirements of every growing business. Planning before implementing a solution will avoid trial and error. Truebyl-IO provides you a complete environment to plan and integrate the process with zero-coding.
With the right technology, your business will achieve an agile process.