A SaaS billing platform for
Telecom Tower & Passive Infrastructure business

Flexible Tower Billing

An Industry agnostic solution

Optimum Security and Privacy

Self-Service Subscription Billing
Experience at your Service
Robust SaaS infrastructure for agile monetization of your subscription businesses. It is cloud-enabled, multi-tenant, scalable and supports all major uses across multiple industry verticals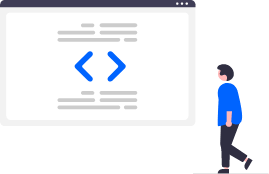 Built for your business needs
Truebyl allows you to integrate payment, checkout, subscription management and finance/data compliance effectively. Entrepreneurs can establish new business models instantly, enter new markets, enable friction-free renewals, and turn on new offerings.
Supports all your subscription billing needs
Scalable – for both small and big corporations, industry agnostic
Global payments via pre-integrated major payment gateways
Easily integrate with existing CRM and Product Catalogue
Seamlessly Accessible
Cloud based, Self-serviced
API for everything
Social sign-on for Business and End-subscribers
Completely Secure
Inbuilt IAM and OAuth2 access control
Webhook Security through payload signing
User configured Encryption keys
Truly Efficient
Automated operations, including charging, billing & payment reconciliation process
Offers built-in Customer Management and Product Catalogue features
Order to Cash – End-2-end Subscriber life-cycle management
SECURITY
Bank Level security, Infrastructure and compliance
Security

Security

SSL/TLS everywhere
Data storage level encryption
JWT Tokens for API authentication and access control

Infrastructure

Infrastructure

Customer-centric deployment models - Public SaaS, Private Cloud, Hosted or On-premise
Unified scalable platform allows SaaS businesses to harmonize various datasets
Reduced IT costs - price adjustments, changes in products and business models made easy, so anyone can do it

Compliance

Compliance

Complies with all regulatory requirements related to data security, isolation and privacy
Revenue, tax compliance - Customers can proactively manage tax rules, revenue filing to avoid mistakes and fines
Backed by ISO certified services to ensure complete peace of mind
Resources
To help making business decisions
Contact Us
We're here to help and answer any question
You might have.

Talk to our
Technical Support
Already using our products and experience technical issues?
Contact Technical